At Alamo Kids Dental , we ensure that your child receives the best in gentle and comprehensive pediatric dentistry in Alamo Ranch, TX. We are able to do this thanks to the tireless effort from Dr. Peter Gurr DDS. Learn more about him by reading his profile below! Make sure to contact us at our pediatric dental practice in Alamo Ranch to schedule an appointment with Dr. Gurr today!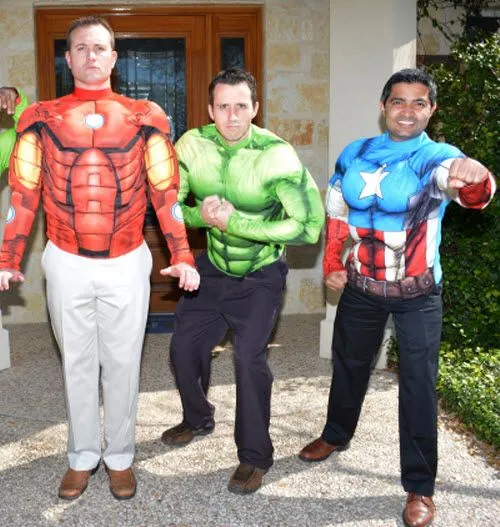 ---
Peter Gurr, DDS
Board Certified Pediatric Dentist in San Antonio, TX
Alamo Kids Dental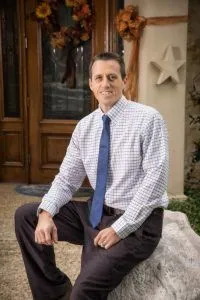 Dr. Peter Gurr earned his Bachelor of Arts degree in Spanish translation from Brigham Young University , and completed dental school at Buffalo State University , graduating cum laude with his Doctor of Dental Surgery (DDS) degree in 2008. While attending dental school, he received an award for student leadership.
Dr. Gurr continues to advance his education and training as a dentist as often as possible, seeking to learn daily as he practices. He has completed advanced training in many areas, including special needs dentistry and laser dentistry. He completed his pediatric residency in Arizona and became a board-certified pediatric dentistry through the American Board of Pediatric Dentistry (ABPD). As a dentist, his goal is to improve lives by starting children on the best path to health and wellness.
When he isn't working, Dr. Gurr is usually helping his wife take care of their four sons, including one son that they fostered and are now trying to adopt. His hobbies include participating in Cub Scouts and Boy Scouts of America , where he has served as an assistant, a cub den leader, and a Scoutmaster. Dr. Gurr also enjoys playing most sports (especially basketball), and building and fixing things. He loves dark chocolate and nuts, and totally digs the Piano Guys!
---
Cristiana (Kika) Araujo, DDS, MS
Board Certified Pediatric Dentist in San Antonio, TX
Alamo Kids Dental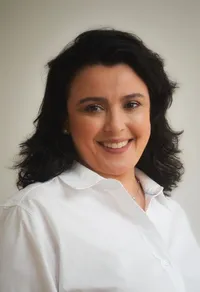 Dr. Araujo (or Dr. Kika - it's easier!) received her dental degree in 2005 from the Catholic University of Minas Gerais, her home state in Brazil, where she grew up, and received her Certificate and Masters degree in Orthodontics from the Center for Advanced Dental Education at Saint Louis University, Missouri.
After working at her family's orthodontic practice, she joined the faculty at Jacksonville University School of Orthodontics in Florida in 2011, but has been calling Texas home since 2018. She is board-certified and belongs to numerous national and international dental and orthodontic associations.
Dr. Kika loves a good story, a good joke and a good laugh: she has a firm belief that orthodontists should strive to be the beautiful smiles they help create, because otherwise, it is just straightening teeth!
American Association of Orthodontists (AAO)
American Board of Orthodontics (ABO)
Texas Association of Orthodontists (TAO)
American Dental Association (ADA)
Edward Hartley Angle Society of Orthodontists (EHASO) - affiliate
Associação Brasileira de Ortodontia (ABOR) - Brazil